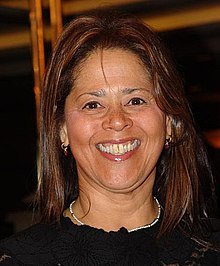 "There are many narratives. The more roots you have going off different directions, and grabbing the ground, the more stronger your tree becomes." Anna Deavere Smith
"We have to understand many identities with empathy to have our own strong identity."
"She takes on the personas of folks from every state and tells their stories and truths, empathizing with virtually anyone to ensure that we hear everyone."
The above PBS Newshour quotes are quotes from the 8th forum presented by the FINDER on "Identity in 21st Century." Another quote is "Who am I/나는 누구인가?" 최순실/Choi Soon-Sil/ the alter ego of Park Geun-Hye, the impeached and imprisoned past president of Korea. To this, a political commentator replied, "I'll tell you who you're." The forum was on 4/15/2018. Somehow, the Park Geun-Hye/ Choi Soon-Sil disgrace reminded me of the clueless Donny. The clueless might be asking who am I/ where am I/what am I doing? The majority of people in the U.S.A., in fact of the whole world, would say I'll tell you who you're.
It is painful to watch the moment, now, in our country, the U.S.A.
Judy Woodruff: "What is different this time?" PBS Newshour 6/1/20
Anna Deavere Smith: "—- notably different. — the composition of the people in the street doing the protests. — more than one newscaster has commented that it's not just the black people. — this word allies, which I have heard from younger people, takes on a new meaning— if there is any good news here, it is the evidence about how, particularly in colleges, over the last two decades have increased sort of people's awareness of one another and people's awareness of black culture—- they have experienced this together. And they expect a lot more from the system."
Anna nails it again. She is a very strong tree. A great reservoir.
I see a lot of pain endured on her face. Park Geun-Hue/Choi Soon-Sil questionable, just to be charitable. Didn't someone say that people learn only through agony. "A crisis is a terrible thing to waste." For sure we have crises on our hands. Add some well deserved wrinkles on our face as a badge of a very strong tree?
The essential element of creating the solid foundation of the Identity for 21st Century and beyond is building the reservoir as large as possible.
The pain of the moment is the chance to make the reservoir deeper and larger.
How about as large as an ocean?
글로벌웹진 NEWSROH 칼럼 '이명동의 세계인 한국인'
http://newsroh.com/bbs/board.php?bo_table=cleemdong