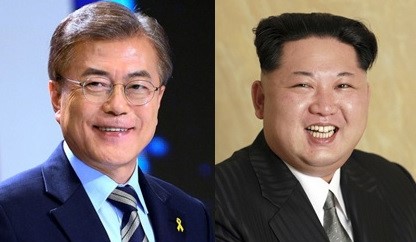 The situation of two Koreas is interesting, intriguing, challenging, and speaks volumes about humanity; the whole humanity, not just Korean humanity. How and why of it points to the last 500 years of world history; intellectual and technological consequences driven by curiosity and greed for money and power. Unavoidable and unsurprising course of events, which were the unending wars, colonialism, Cold War, and fight for hegemony, followed. The feudal Korea had no chance against the global power play; intellectually, militarily, financially, politically, technologically, scientifically, socially not ready to handle the global force. This is the big picture in which we find the origin of two Koreas. It could be and is a complicated, long story. But it is a simple story, also, because it is a story of you and I. We can make it a simple story for us.
People who have been paying attention, all along, understand how North Korea has become one of the hot issues of the world at the moment. Whenever there is a hot issue everybody has an opinion. It has been the case here for a while. Everybody had an opinion, even Donald. But there is a definite converging of policy options in Korea and the U.S.A. That is that to deal with North Korea everybody needs patience, clear insight, and realization that the solution is dialogue/diplomacy backed by overwhelming military power.
North is good at playing brinkmanship. When you're truly confident you don't need brinkmanship. It is played, by definition, when you're weak. We should be able to handle the brinkmanship, especially, in the time of President Moon whose presidency was made possible because of the awakened people. People and leaders are ready for concrete, creative and positive policies and actions.
FINDER's second Communal Dialogue was "The Essence of Successful Negotiation." The first was "Do we understand the issue clearly?" The second was "Are the people ready?" The third was "Are the leaders ready?"
Again, for people who's been paying attention, the issue is crystal clear. Just read the Unification Department Guidelines. --(I hope they have English version)--There are many wise experts and volumes of factual informations in Korea. Just use clear and critical thinking.
I agree with President Moon's policy. He is going beyond brinkmanship. He is not paralyzed by brinkmanship. South can afford not to be if it is truly confident and her citizens are world class. The leader is ready. His support level is in the eighties. People are ready. Actually, it is an interesting and exciting time. We have all three stars lined up. Possibility is in the air.
The situation has huge implications domestically in Korea and to the world events as a whole. The world, also, can use some creative and positive excitement in the early part of 21st century. Finally, we could be taking steps to go beyond the last 500 years.
For peace and prosperity in Koreas, the most important element, at this time, is passionate support from the people; the overwhelming majority.