There are many important issues: some are shared by the U.S.A. and Korea, in fact, by the world. Some are unique to the place. We'll try to cover as much as possible while trying to form a narrative that is reasonable, logical, insightful, informed, and agreeable. Since there are so many different and complex issues, it would be impossible to go into each one of them in any real depth, but being aware of them, itself, is a wonderful goal. It is the responsibility of each one of us to study any particular issue of one's choosing in greater depth to understand/form an opinion/do something positive for the issue. After all, this is the age of information.
As you know everyday is exciting/chaotic/weird/disappointing(totally)/unexpected in the U.S.A. There are no shortage of matters to examine. 5/9/17 is the presidential Election Day in Korea. It seems excitement never stops in Korea.
We have much to find out and share.
Let's have the Communal Dialogue 5/7/17, the Sunday before the Korean election. It may be the best time to have dialogue on current affairs. Korea is facing a very interesting time, now, domestically, internationally. The Korean issues have been brewing for a long long time. It is going to be exciting, interesting, and informative. Of course, we will draw the vision for our future, together. It is the Where To. Wow, we may have to go through the night, and more. Let's get to work.
We're in the unique position of understanding both the U.SA. and Korea, not just with mind but also with heart, and actual pain in the body. We're best equipped to analyze and understand the state of affairs of two of the most exciting countries.
Since there aren't that many passionate presenters. Sarah and I will carry 1/3 to 1/2 of the program and the rest is going to be an open forum/platform. There are so many topics we can choose from; the performance of Donald, so far; the significance of 'women's march'/newly energized activism; the direction of the U.S.A.; who is going to win the Korean election and why; 촛불집회, 적폐청산, 기득권, 재벌, bringing North Korea into the real world, etc., etc., etc., and etc.
We'll call that open forum/platform, 'concise and insightful point of view.' For instance, Anna can give 3 to 5 minutes of commentary on 'women's march.' Her point of view. I can ask her opinion on the event and she can answer that question and any questions from the audience. Sarah can ask her own question to Anna, and so on. Pick your own beautiful commentary or question, and bring friends if you need support group. I may ask Anna if there are any similarities and differences between 'Women's March' and 'Candlelight Vigil.' And, hope the whole audience jump in.
Now, the date and general format are set. Finalized program will be sent in a week. Spread the news the FINDER is in town, again, and shall return, always. Let's get ready and enjoy. Thanks, Team.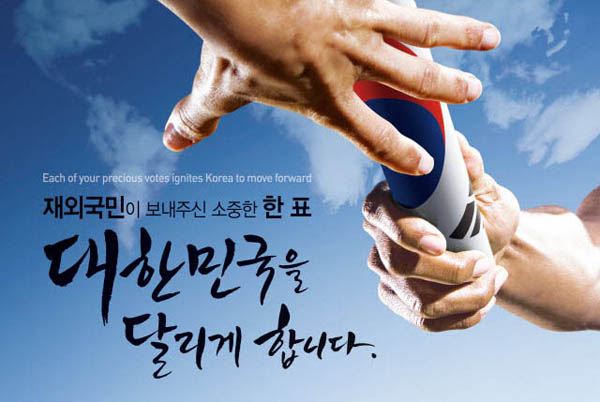 중앙선관위 홈페이지