We've been watching the heartbreaking news of refugees trying to reach Europe for many years, now. All of them must have their own reasons for leaving their own country, but I can't help feeling great anger toward those who are responsible for the conditions that force the refugees to become refugees. But, what gives a twist to my anger is that those people who are responsible are also a product of our history and nature. In reality, this is a story as old as humanity, itself. That doesn't mean we should forgive the perpetrators. It is that we should understand the issue clearly, and precisely.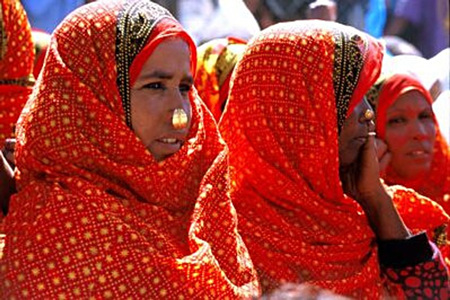 I've been reading about the Eritrean refugees for a few years. But what caught my eye was the article in The New York Times Magazine on September, 6, 2015. It was a story of Eritrean refugees. In the article, there is a quote from a refugee who faced the certain death before being rescued by Medecins Sans Frontieres. Unami Kidane, 26, said that "I can read, I can write and I'm very smart. There is nothing left in Eritrea, so this is why I made the journey." Probably, the main reason the article and the quote grabbed my heart was the fact that Eritrea is called North Korea of Africa and the quote could be from a North Korean who wants to leave the North. The Eritrean leader is just like Kim of North Korea, a dictator who does despicable acts to perpetuate his power, in the name of national sovereignty and identity. It is certain that the Eritrean dictatorship wouldn't last as long as the 70 years of the horrendous Kims. Given a fair chance, Unami Kidane's and North Koreans' potential are limitless. In fact, we, all, are.
Why and how does the hellish North Korea last more than 70 years? Why, there are no quick solutions in the Middle East? It is because it takes a long time for people to realize what the issues are and to get ready to take the next step. This Summer, at the Aspen Institute, foreign policy experts had a debate on ISIS of whether defeat or contain it. The majority agreed on containment. Most of the time, the only option is letting the situation play itself out within itself, no matter how painful to go through or watch it. Timely intervention works well, but it is always a temporary fix. Lasting solution has to come from inside. The people have to be ready for a new beginning.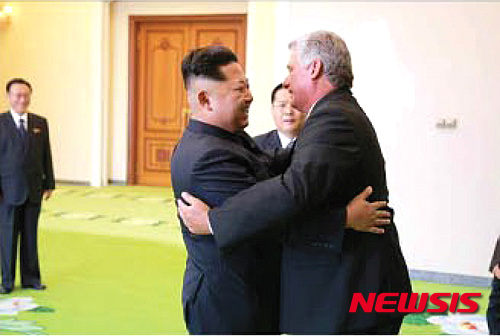 photo by NEWSIS
In the mean time, we have this refugee situation. It is a complicated story of human narrative including economic, historical, political, ethnic, resource struggle and even climate change. It is no time to bicker with each other with the regional interest. There is something bigger at play, now. But the global leadership is hard to find.
The refugees deserve respect and dignity. For sure, they deserve better leaders. This whole Middle East tragedy and North African heartache are mostly man-made. One of the main culprit is the invasion of Afghanistan and Iraq by U.S. It was the culmination of greed, hubris, ignorance, stupidity, absolute self-interest that resulted in confusing the issue with fuzzy logic. The consequences are, indeed, very painful to watch.